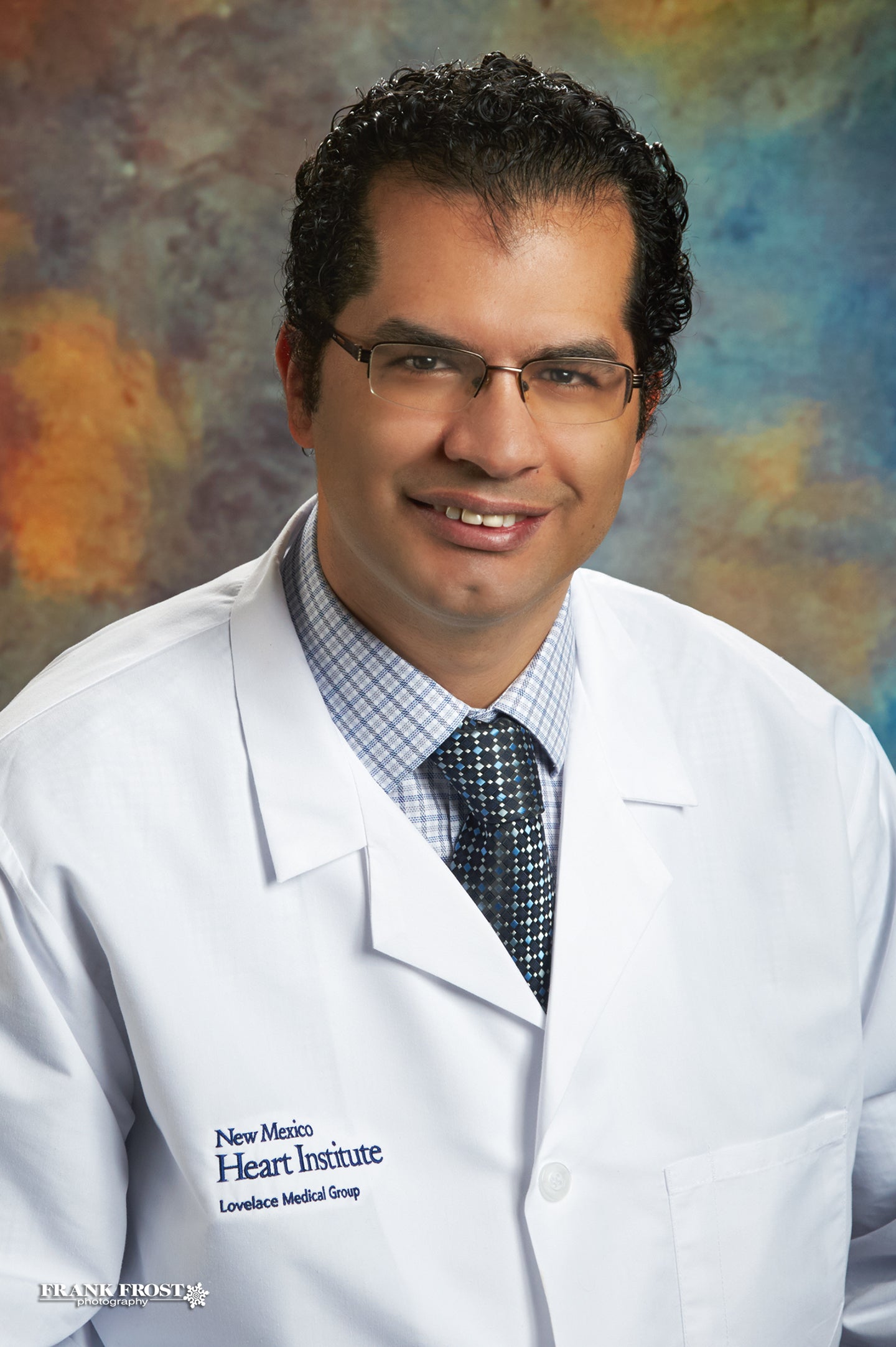 "Together with New Mexico Heart Institute, the cardiologists at Heart Hospital of New Mexico at Lovelace Medical Center specialize in diagnosis, treatment, research and education. We believe in exceptional care through collaboration with our associates, physicians, volunteers and community partners."
— Munif Alkouz, M.D., Chief of General Cardiology
New Mexico Heart Institute/Lovelace Medical Center brings over 30 years of diagnostic, interventional and preventive cardiovascular expertise. This means our patients have access to one of the largest cardiology practices in New Mexico, with some of the most well respected and highly trained cardiologists, electrophysiologists, cardiac, thoracic and vascular surgeons in the world.
Cardiology specializes in disorders of the heart and includes medical diagnosis and treatment of congenital heart defects, heart failure, coronary disease and more.
Available services:
Preventative Cardiology
Congestive Heart Failure (CHF)
Advanced heart failure treatment and management (including LVAD man­agement)
Manage chronic valvular disease
Manage complex dyslipidemia
Inpatient care
Cardiac screenings and tests including:

CT Angiography
Echocardiogram (Echo)
Nuclear stress testing
Transesophageal echocardiogram
To schedule an appointment with one of our cardiologists, call 505.841.1000.