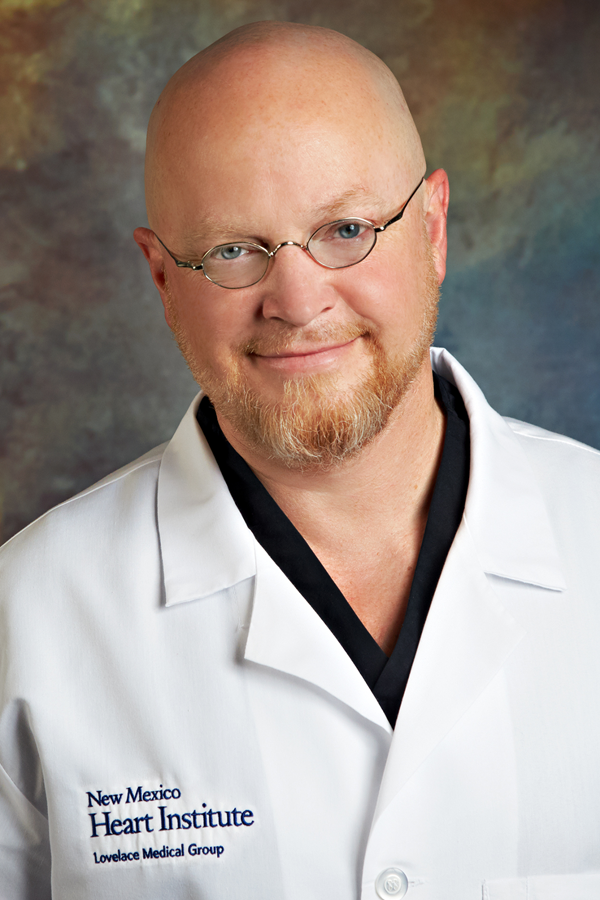 "Our group of Board Certified Vascular Surgeons have earned the reputation for providing, to our Tertiary Referral center, the most advanced and most compassionate care not only in New Mexico, but also in the Southwest Region."
- Dr. TL Proffitt, M.D., Chief of Vascular Surgery
Vascular Specialists
Vascular surgeons specialize in the arteries, veins, and lymphatics extending to all areas of the body, with the exception of the brain and the heart. They perform minimally invasive (endovascular) therapies such as lasers, balloons, etc., as well as surgical therapies. The scope of a vascular surgeon's practice covers everything from aneurysms (arteries getting too big), to arteries getting too small (peripheral artery disease-PAD).
Veins
Vascular surgeons are specifically trained to treat all aspects of venous disease, such as blood clots, venous ulceration and varicose veins. New Mexico Heart Institute/Lovelace Medical group surgeons have been treating blood clots with several different modalities for over 20 years, giving us the distinction of being one of the top clot centers in the region. Because of the number of patients we treat, we are able to enroll patients in investigational trials.
Pulmonary Emboli
Vascular surgeons at the Heart Hospital of New Mexico at Lovelace Medical Center (HHNM), have been treating pulmonary emboli for over 20 years. With many different interventional treatment options available to treat this condition, a sudden blockage of pulmonary arteries, our surgeons can find ways to treat most conditions.
Wound Care
The vascular surgeons at HHNM are highly trained in all aspects of wound care. We believe that to provide excellent vascular care, you must also be an expert in wound care.
Arteries
Vascular surgeons, unlike any other specialty, offer the entire spectrum of care of arteries. Whether it be endovascular therapies such as balloons, lasers, etc. or bypass surgery for limb salvage, HHNM has the experience and expertise of a specialized, large hospital.