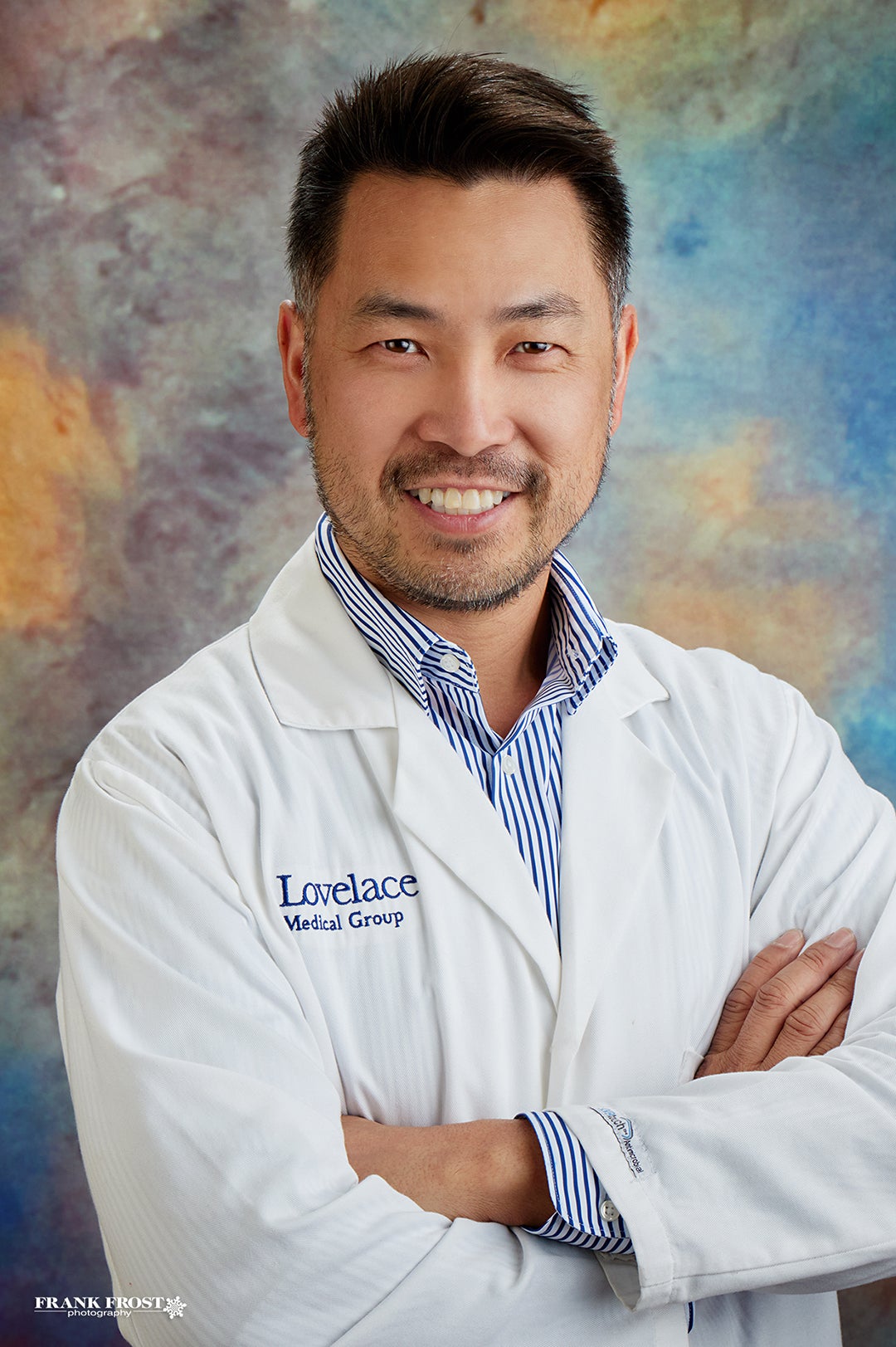 "Our interventional services are backed by state-of-the-art technology and surgical suites as well as a team of outstanding physicians and surgeons. Our catheterization and electrophysiology labs and dedicated cardiovascular operating room offer leading edge technology to assist physicians in optimizing patient outcomes."
– Raymond Yau, M.D., Chief of Interventional Cardiology
Catheterization Labs
Superior, digital imaging capabilities
Roto-blade procedures
Upgraded hemodynamic monitoring system
Variety of drug-eluding stents
Minimally Invasive Catheterization
The Heart Hospital of New Mexico at Lovelace Medical Center is proud to offer advanced technology for the diagnosis and treatment of both cardiac and vascular issues. Our physicians conduct a wide range of sophisticated, minimally invasive procedures using our state-of-the-art catheterization labs.
Interventional cardiologists treat damaged vessels, weakened heart valves and narrowed arteries which can be caused by various types of heart disease, including:
Coronary artery disease
Heart valve disease
Peripheral vascular disease
The Catheter Advantage
Catheters are thin, flexible tubes that interventional cardiologists use to repair damaged arteries or other heart structures. Cardiac catheterization is also used to perform diagnostic testing to evaluate arteries and heart valve function. It is a minimally invasive procedure that offers many benefits over open surgery including lighter sedation, less risk of bleeding, and much quicker recovery.
Radial Artery Catheterization
Cardiac catheters can be inserted through the femoral artery in the groin or through the radial artery in the wrist. There are pros and cons to each method, but the radial procedure greatly reduces the risk of bleeding and allows a quicker recovery time for our patients.
Our interventional cardiologists are highly skilled in this procedure and provide training to other physicians in the country. Roughly 95 percent of our cardiac catheterizations are able to be performed using the radial procedure. A significant improvement over the national average of 18 percent.
Coronary Atherectomy
Over time, the buildup of coronary plaque (cholesterol, fat and calcium) can narrow arteries and block blood flow to the heart. Altherosclerosis, more commonly known as coronary artery disease, occurs when the artery lining hardens with plaque buildup and begins to deteriorate.
If the blockage cannot be treated with a balloon or stent procedure, a patient might be considered for rotational atherectomy, a procedure where the interventional cardiologist will use a catheter attached with a rotating tip to remove the plaque off of the artery walls, returning blood flow to normal.