Reviews for Munif Alkouz, M.D.
---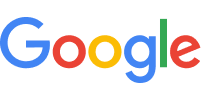 06/05/2022
I received VERY good care at the Lovelace health care facility. I was on the brink of a massive heart attack/stroke and would NOT have realized the danger I was in. Dr. Alkouz saved my life essentially!
— Jerry Cronin
---


04/16/2022
Dr. Alkouz and his staff were very professional and helpful during my cardiology visit. In addition to my checkup, he helped by ordering new local prescriptions to replace mine from my previous state of Montana.
— Russell Bessette
---


04/08/2022
Great. The system is efficient and the people helpful. Dr Alquze was knowledgeable and professional. I am pleased to have him as my cardiologist.
— Judy Tyson
---


03/17/2022
Dr, Alkouz, my cardiologist, was very timely with minimal waiting. He was extremely thorough and not rushed. He answered my questions, discussed my issues and concerns. My instructions to follow before next visit were complete and thorough. His follow up plan and target left nothing for me to guess about. I felt very secure and confident in Dr. Alkouz's ability and knowledge to treat my cardiac diseases and issues. He, and his staff were pleasant, courteous and caring. Staff advised me to call anytime if I have questions. Follow up appointment was set for 6 weeks, as requested by the doctor. I feel grateful to have Dr Alkouz be my cardiologist. Thank you Dr. Alkouz, you are the best!!
— Jacqueline Dooley
---


03/07/2022
Doctor was very nice, helpful and assuring. Glad to be going to him. seems very knowledgeable.
— Vera New Mexico
---


02/12/2022
Great all good
— Ronald Martin
---


02/10/2022
This doctor is knowledgeable and very pleasant to talk to
— Charles Alvin Blake
---

01/19/2022
I like Dr. Alkouz. I am sorry he is associated with the price/gouging Lovelace Heart Institute. In addition to charging for my follow up with my cardiologist, they charge a "facility fee" because, I guess, the Heart Hospital is across the street. This brings the amount charged to my insurance to around $500. UNM doesn't charge like this even when your doc is actually IN the hospital.
— I Like Dr. Alkouz.
---


11/02/2021
Doesn't spend the time to explain his diagnostics. Doesn't put his comments in easily understood language. Doesn't want to spend the tome to answer questions. In a big hurray.
— Neno Segura
---


10/27/2021
Dr. Alkouz is very friendly, and he has a sense of humor. Also he's very to the point about medical issues and he answered my questions without any hesitation. Very good doctor.
— Steve
---


08/22/2018
Dr. Alkouz is very knowledgeable, to the point and honest. I have recommended him to my friends. His office is very well run and organized. They are always on time and I am never late for other appointments.
— Ivette
---


08/21/2018
Very good doctor. Listen to us and understood my issues. Excellent care.
— Joe
* Please note this list does not include reviews written by anonymous users