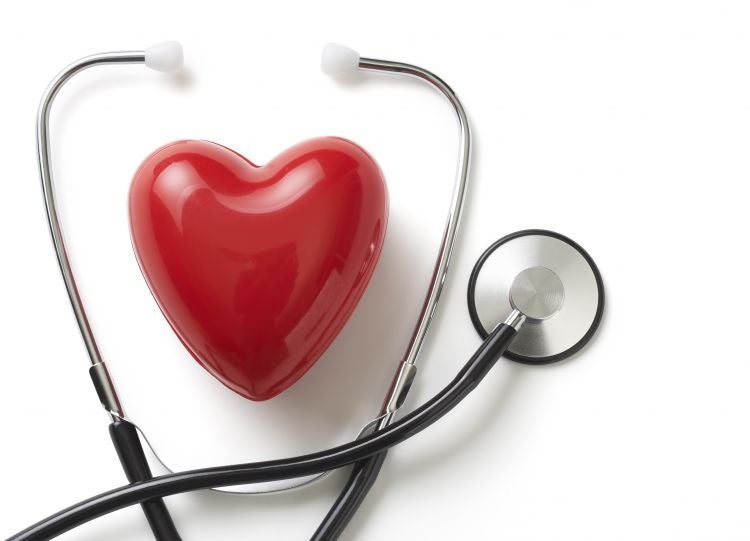 The Husband's Perspective:
"I'm going to die!" Those were the words that raced through my mind in October 2019 when I heard Dr. Raymond Yau tell me, "you're going to need a double by-pass," while I was on the operating table going through angioplasty.
Just a year prior, I had just survived the dreaded "widow maker" heart attack, followed by a lengthy stay in the hospital and three trips to the Cath Lab to have stents put in and others fixed. How is it even possible to go through all of that and still need a double by-pass? I was so mad, disappointed and terrified. The thought of dying never left my mind.
Dr. Fenton McCarthy introduced himself while I was still in the recovery room at Heart Hospital of New Mexico at Lovelace Medical Center. He was straight-forward with what he said, and I was in disbelief. How could this be happening to me when, other than slight electrical pulses racing through the left side of my chest, I felt the best I had in years? I knew the doctors had to be wrong!
Dr. Yau told me I should have the operation the following week. I disagreed and pushed it as far back as I could to the first week of December. I wanted to enjoy a few more weeks with my family and enjoy the upcoming Thanksgiving holiday.
That ended up being a horrible decision.
Prolonging that operation was agonizing, as I felt the dread of my upcoming operation. It also put my family in a position of thinking of what lingered over each day leading up to the operation.
I kept telling myself and everyone around me that I needed a second opinion. I even considered going to the Mayo Clinic in Arizona. I did everything strenuous I could think of to prove to the doctors that I did not need the surgery.
Lots of daily prayers and trying to enjoy the "little" time I thought I had left consumed the days leading up to the operation.
It was during my last visit with Dr. Yau that he showed me a video of why I needed the operation. I was stunned and finally accepted that I needed to have it done. He also said something that stuck in my mind and made the decision easier: "Get the operation done while you feel good, not when you're sicker. Your body will fight it off faster." That made me feel so much better. He also reassured me that I was in good hands with Dr. McCarthy.
A week before the operation, I met with Dr. McCarthy, finalized our plan and asked other questions. His demeanor, and that of his staff, was awesome. They gave us confidence and let my wife know how everything was going to be taking place in the days to come. I finally felt the relief I needed to proceed. Dr. McCarthy always said, "If you don't want to do it, you can back out of it even on the day of the operation." I finally trusted him!
The night of the operation, I was filled with so many questions, but I ate a good dinner and slept well. I knew I would be okay.
Getting to the hospital that morning was nerve-racking but when we got to the prep room, the doctors and nurses were great. They explained everything and made me feel comfortable and relaxed, and I knew my family felt the same way.
Everything went perfect! I was even up walking the night after my surgery.
The first night was a little uncomfortable, but it was really a piece of cake because I didn't have much pain. In fact, I did not take any pain meds the following days at all. The nurses were fantastic and so good at making my family and me feel at ease. I had decent meals, walked two to three times and felt great. Two days later, Dr. McCarthy came in and asking if I was ready to go, to which I responded "Heck yes!" Just like that, I was back home the next afternoon.
This was the easiest operation and recovery I have experienced, and hands down the best hospital experience I have ever had! Did I tell you the nurses were awesome? Because they were fantastic!
The Wife's Perspective:
We went to the Heart Hospital of New Mexico at Lovelace Medical Center one morning so my husband, Ray, could have a stint put in. He already had several others, so we were not too worried.
The procedure took about an hour, then they brought Ray back into his room to recover. He was still a groggy from the anesthesia when he whispered to me, "the doctor said he couldn't fix it. I need to have open heart surgery." I froze. I could not believe what I had just heard. He must have misunderstood what the doctors were talking about.
When his cardiologist, Dr. Yau, walked in, he confirmed my worst nightmare. He said that two of the original stents he had put had crimped and were preventing the blood from flowing properly and that the best thing for Ray was to have open heart surgery, a double by-pass, to fix those stents.
Hearing this news made this day the second worst of my life; the first was the night Ray had his heart attack.
My husband asked how soon he needed to have this surgery. Dr. Yau responded that he should have it the following week. My husband was scared and said he wanted time to think about it before making a decision. He asked, "am I going to die?" Dr. Yau said that as with any surgery, there is always a risk. In my husband's case, the risk was greater because of what he had already been through. He told Ray that he was recommending that Dr. McCarthy do the surgery. My husband looked at me and I could see the fear in his eyes.
Later that day, we met Dr. McCarthy for the first time. He was very mild-mannered, explained the surgery and asked us if we had questions. We really did not know what to ask, as we were still in shock from hearing the news.
The next few days we were in a daze. Ray was in denial and I was scared beyond anything I had known. Ray kept telling me that he felt good. Every day he would try new tasks that were physically challenging just to prove his point – he felt great! There was no way he needed to have surgery!
At the next appointment with Dr. McCarthy, we discussed open-heart surgery. He explained the procedure and told us the risks. Of course, this only made my husband go into further denial. Ray asked Dr. McCarthy what would happen if he decided not to have the surgery, saying he felt good and didn't think he needed it. Dr. McCarthy said that he could not be certain. Ray could live a few weeks or a few months before it became an emergency. It was possible that Ray could have another heart attack and not survive. The longer he waited to have the surgery, the harder his heart would have to work and that could also damage his heart. Again, Ray was indecisive about needing to have surgery, so he told Dr. McCarthy that he wanted to think about it before he made his decision. The holidays were coming up and he wanted to wait until January to have it done. Thanksgiving was just a few weeks away and he wanted to enjoy time with his family.
I felt bad for my husband. I knew him too well. He was hoping to use this time to convince everyone he did not need the surgery, but after listening to Dr. Yau and Dr. McCarthy, I knew we did not have an option.
The coming days were agony for both of us. We had another appointment scheduled with Dr. Yau. During that visit, my husband told him that he felt good and he did not need to have the surgery. Dr. Yau asked Ray to follow him and took him to a computer to show him a video of his heart a few months ago. He pointed out the area that was giving him trouble now and showed the blood flowing as it should. Then, he showed Ray the most recent video of his heart and the lack of blood flow. He told Ray that this was why he needed to have the surgery. Reality finally set in.
Dr. Yau told my husband that it was best for him to have the surgery while he felt good because he would have a shorter recovery time. Ray said he wanted to at least enjoy Thanksgiving with his family and then he would have the surgery. Before Ray could change his mind again, the surgery was scheduled while we were there for the Monday following Thanksgiving. Dr. Yau told my him he would be home and enjoying his family for Christmas. I do not think my husband believed him; he was worried he was not going to survive.
Thanksgiving came. Neither Ray nor I could enjoy our meal. We were both afraid of what was to come. That whole weekend we barely slept or ate.
The following Monday, we had to be at Hearth Hospital early. We checked in and soon, we were taken to Ray's room. Dr. McCarthy came in and explained what would happen over the next few hours. Ray would be taken to the operating room around 7 a.m., would be administered anesthesia and his surgery would begin. Someone would call the waiting room to let me know how things were going half-way through the surgery. The surgery should last a few hours and then Ray would be in recovery while the anesthesia wore off, then he would be taken back to his room.
After what seemed like an eternity, the phone rang in the waiting room and they asked for me. It was an OR nurse who told me that the surgery was going well and that my husband's vitals looked good. She said they should be done in a couple of hours and he would then be taken to recovery. Hearing this news lifted a heavy weight from my shoulders!
After the surgery was done, Dr. McCarthy came to the waiting room and informed me that Ray had to have a triple-bypass. When they opened him up, they found another artery that could cause problems in the future, so he went ahead and fixed it while he was in there. He said that everything had gone well and that I should be able to see my husband soon.
Believe it or not, Ray did get up and walk that afternoon. By Tuesday afternoon, he was doing laps around the hospital. Initially, we thought Ray would be in the hospital at least a week following surgery, but he was discharged Thursday morning!
Ray's recovery went well. We got home Thursday afternoon and Friday morning we took our first walk around the driveway together. He continued to get stronger each day. In fact, one morning not long after the surgery, he commented to me, "I feel so good. I don't know why I was so afraid to have this surgery." The most difficult part of his recovery was trying to get him to adhere to the guidelines about lifting restrictions. Ray was doing things that he had not been able to do in months!
If you are reading this, maybe you or one of your loved ones, needs to have open heart surgery. I can assure you that you are in good hands. Dr. Fenton McCarthy is a talented surgeon who is very caring and capable. He is one of the best surgeons there.
Do not put off having surgery because you think you do not need it. Do not delay scheduling the surgery because you are waiting for something. Have the surgery while you feel good.
I hope reading about our situation helps to bring you and your loved one's peace of mind. Today, because of the care he received at the New Mexico Heart Institute/Lovelace Medical Group, my husband is doing well.